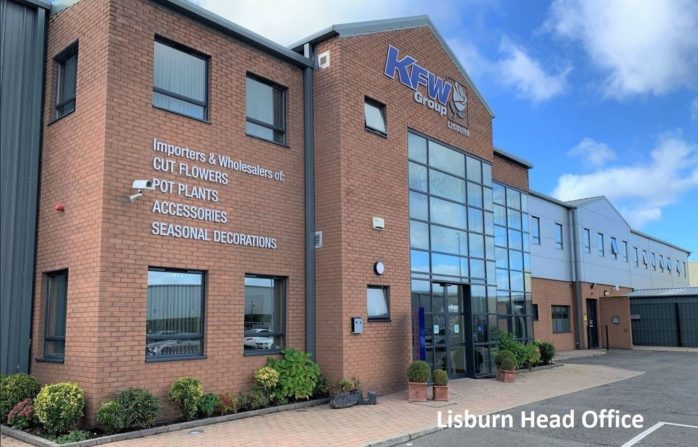 40 Years in the making
Forty years ago when Eamonn and Ita Kelly began their wholesale flower business they could never have predicted the size and scale of the changes ahead.
Following in their footsteps the business is now being driven forward by the second generation of family, ensuring that today it truly is a global enterprise.
Family Ties
Perhaps Kelly Flowers Wholesale now known as KFW Group greatest strength is the strong family connection, together with their team of loyal, hardworking and knowledgeable staff, many of whom have been with them for over 15 years (and some a lot more than that!).
The common purpose is to supply the greatest variety and highest standard of cut flowers , pot plants and accessory products from across the world.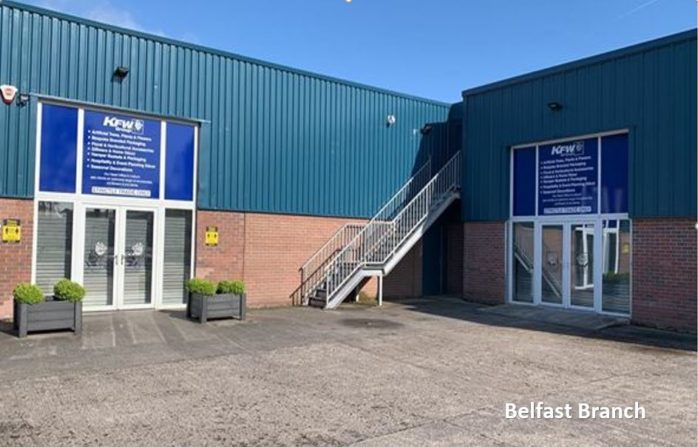 KFW Group have recently purchased the trading business of J. Horner & Co in Belfast
With the KFW Group continuing to go from strength to strength, we made the decision to expand further. This expansion was made possible through the acquisition of J. Horner & Co based at Boucher Place, Belfast.
With taking over J. Horner & Co we kept on the staff to ensure the level of expertise and years of experience in this industry was not lost.
These new premises have allowed for a much wider, enhanced and where possible, a unique and individual accessory product range to be offered from this Belfast branch.
Global Operations
Making this happen seamlessly is a huge operation, yet it goes on every day across Europe, South America, Africa and the Middle East. In Rijnsburg, Holland for example the KFW Group depot and transport hub is sited at the flower auction itself.
Kelly European Freight Services Ltd
Kelly European Freight Services Ltd is the sister company of KFW Group. It operates over 40 temperature controlled articulated lorries across Europe.
Part of their fleet is dedicated solely to KFW Group, ensuring a quick and efficient delivery to their cash and carry's of all products sourced in Europe.
Kelly European Freight Services Ltd have recently took delivery of 4 new Schmitz Cargobull Tri-axle dual temperature trailers. This allows for them to ensure that product can be separated on the trailer and moved within the correct temperatures.
To showcase the ties between both companies, Kelly European Freight Services Ltd have had these new trailers emblazoned with the new modern KFW Group branding.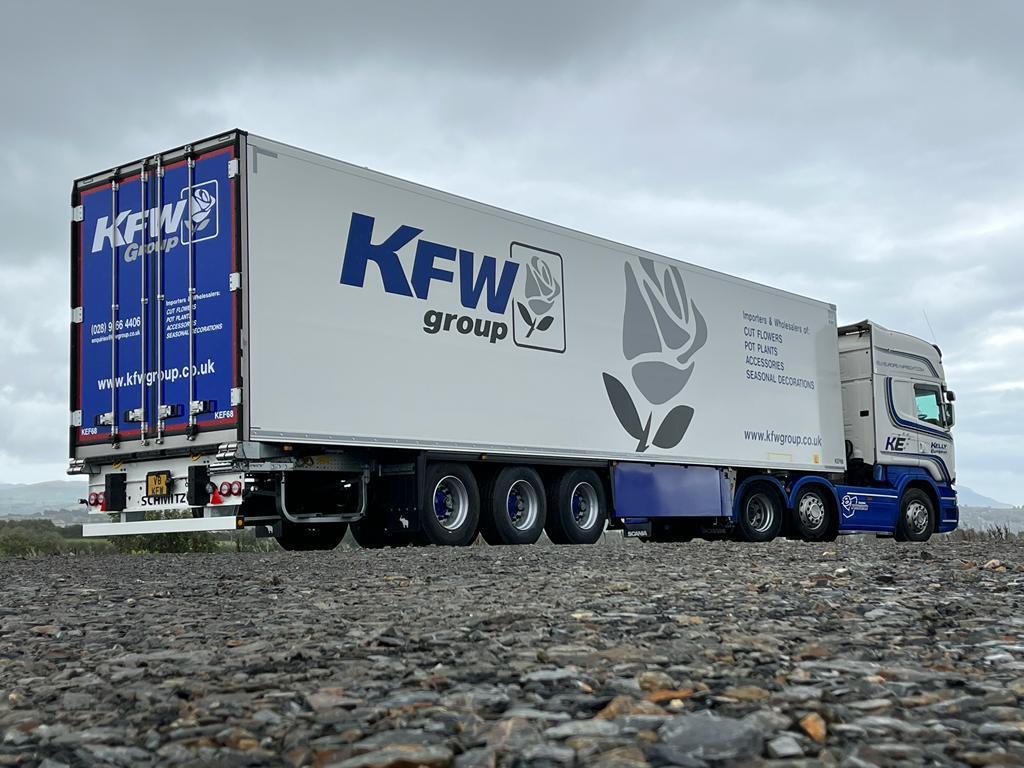 With the first of the four new trailers out on its maiden journey how fitting was it for our driver to get this photo with the wording 'We are flowers' in the background at Hilverda De Boer in De Kwakel, Netherlands.